Warm, Cool or Neutral - Show Off Your True Colors

You can choose any color under the sun for your home - and that can be a bit overwhelming. Follow these color tips to create a cohesive color palette and give your home a relaxing and restorative vibe.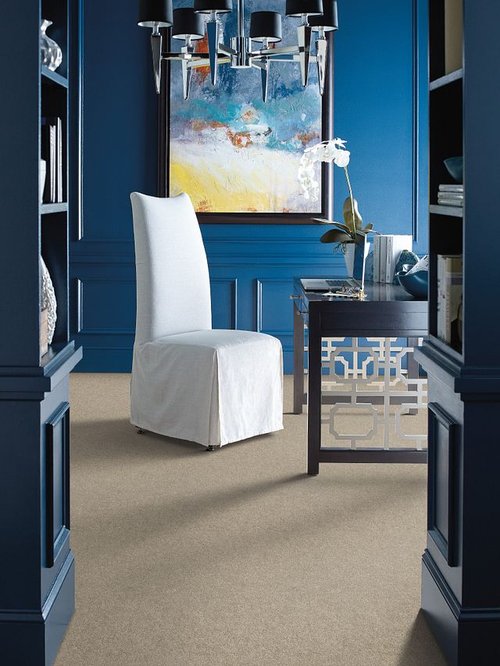 TIP #1: Understand your limits.
When selecting colors for your home, try to select no more than 2-5 colors to use throughout. Within these, 1-3 should be shared in every room of your home - typically one neutral with the others as accents.

TIP #2: Colors should complement.
For visual interest and a cohesive feel, consider using different shades of the same color in different rooms and build your color story by pulling in the accent tones into each. Your furniture and accent pieces can be used to enhance and reinforce your overall scheme.

TIP #3: Understand the undertones.
Think warm or cool. If your palette has blue undertones that lean toward cool, you can easily incorporate a shade of red that also has a blue undertone, like a lilac. Follow the same guidelines with white. Whites also have warm or cool undertones.

TIP #4: Incorporate what you love.
Think about the items in your home that are special to you. Maybe it's an antique lamp, an old framed photo or a cherished flea market find. What do people notice? Take cues from this - it may inspire the overall palette of color choices for your home. You are on your way to a more inspired, cohesive space that reflects your personality. Grab some swatches and start selecting the best shades for a balanced color flow.

TIP #5: Think of your floor as your fifth wall.
Use what you've learned for your home's color palette and take time to consider your flooring. The floor is your opportunity to tie everything together.

Working around the existing floor?
If you have a palette in mind, you might need to adjust your overall color selections - or the undertone - so that the floor can seamlessly integrate.

Purchasing new floors to fit your vision?
Select a floor that works within your color palette to set the tone from the start. There are a variety of hard surface and carpet options to work with any color palette and design theme. Just remember to have fun with it - and go with the flow.